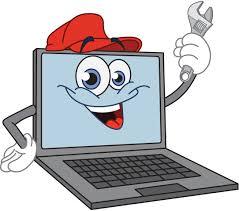 If your child attends Gadsden Elementary and his/her Chromebook or iPad is broken or not working properly please bring it to the school to get it repaired.
Si su hijo/a asiste en la escuela Primaria Gadsden y tiene un Chromebook o iPad que esta quebrado o no funciona bien por favor devuélvalo a la escuela.
As students begin turning in Chromebooks or iPads for repair, the basic costs for the related parts are listed below:
CHROMEBOOK PROBLEM COST CHARGES FOR DAMAGED iPAD
Charging Cable $40 Broken iPad Screen $150.00
Cracked Screen $40 Broken iPad $294.00
Broken Keyboard $65 Damaged or lost charger $20.00
Chromebook Replacement $200
If a Chromebook or iPad is not working, some problems can be fixed but until a technician checks the device it should be assumed it needs to be replaced.
A medida que los estudiantes comienzan a entregar Chromebooks o iPad para su reparación, los costos básicos de las piezas relacionadas se enumeran a continuación:
PROBLEMA DEL CHROMEBOOK COSTO CARGOS PARA iPAD DANADO
Cable de Carga $40 Pantalla rota de IPad $150.00
Pantalla rota $40 iPad quebrado $294.00
Teclado roto $65 Cable de carga - daňado o perdido $20.00
Reemplazo de Chromebook $200
Si un Chromebook o iPad no funciona, se pueden solucionar algunos problemas, pero hasta que un técnico verifique el dispositivo, se debe suponer que debe reemplazarse.